There have recently been a number of questions from customers asking about not receiving confirmation e-mails for orders.
This website is hosted using Etsy.com's "Patterns" e-commerce hosting service. We have determined that Etsy's fraud detection system is improperly flagging orders as fraudulent.
For some time, we have known that customers who already have an Etsy account have extra difficulty with placing an order without logging in with their Etsy account during the checkout process.
It appears that this issue is impacting everyone who checks out as a guest instead of using an Etsy account.
Please create an Etsy account and then log in with this account when placing your order on kimono-yumeya.com.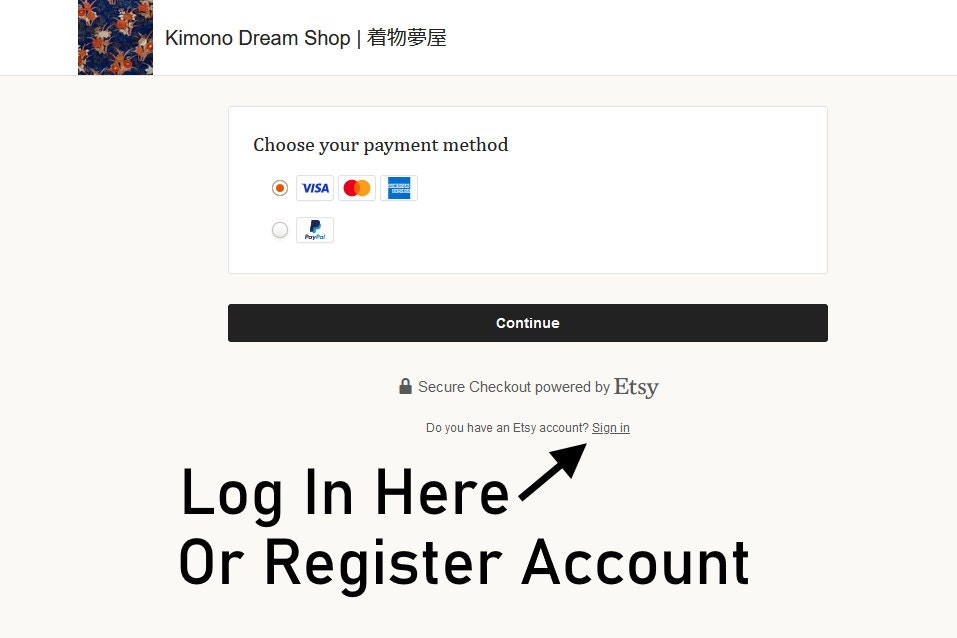 Log in or register an account by clicking "Sign In" at the bottom.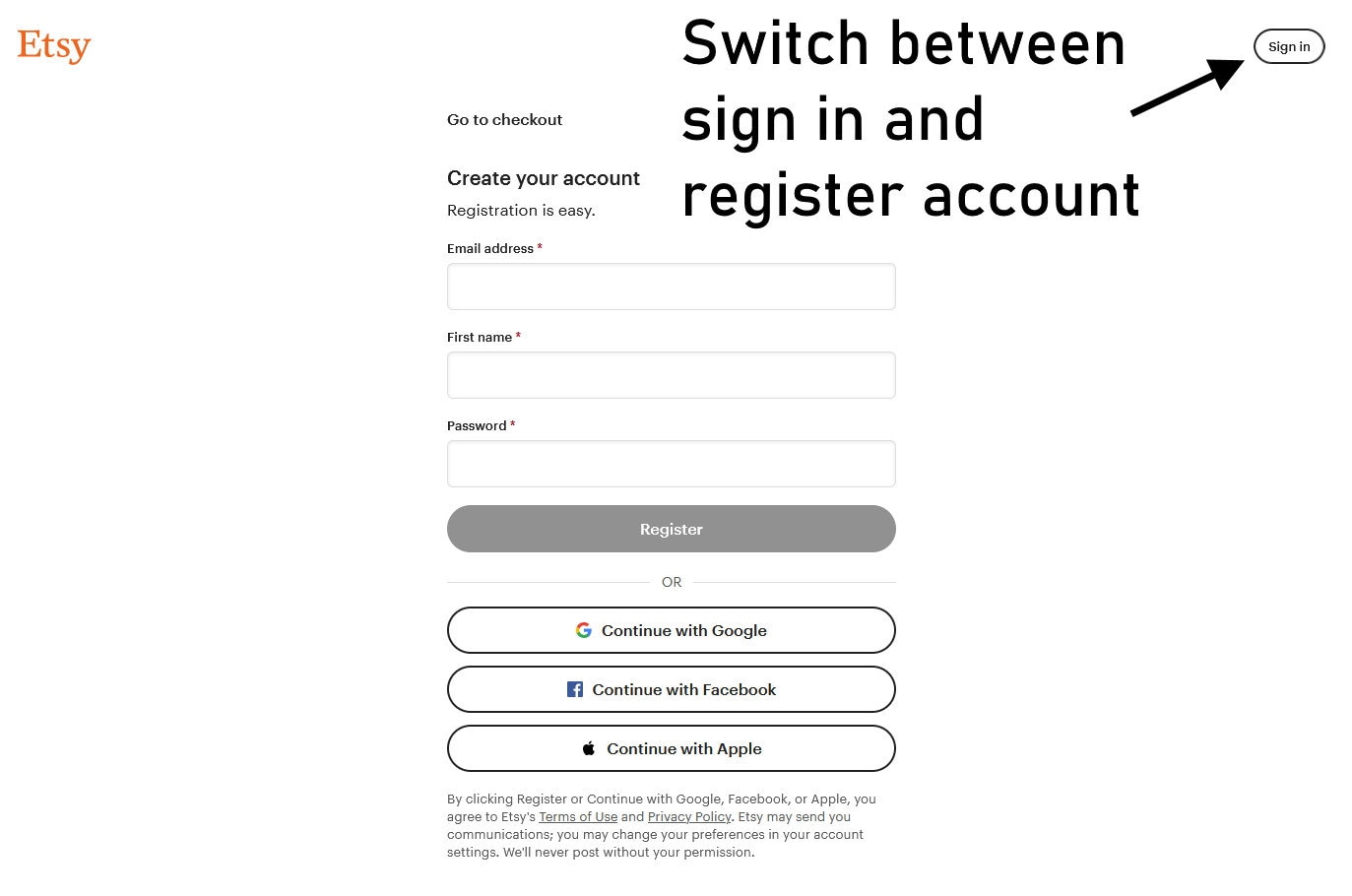 Switch between sign in and register an account by clicking the button on the upper right-hand corner.
After logging in to Etsy's system, your payment should no longer be improperly flagged as being fraudulent.
Please contact us if you continue to have any payment difficulties or if you previously placed an order but never received a confirmation e-mail.