This site is powered by Etsy Patterns, so we are unable to make the coupon process a bit easier. But it at least makes it easier for Etsy customers to buy from our shop.
You aren't able to use coupons until the final page of the checkout process. If you want to learn more about the checkout process, click here. (Link coming soon.)
Here's a step-by-step guide on how to use coupons here:
1. On the final checkout page, look at the very bottom for "Apply shop coupon codes."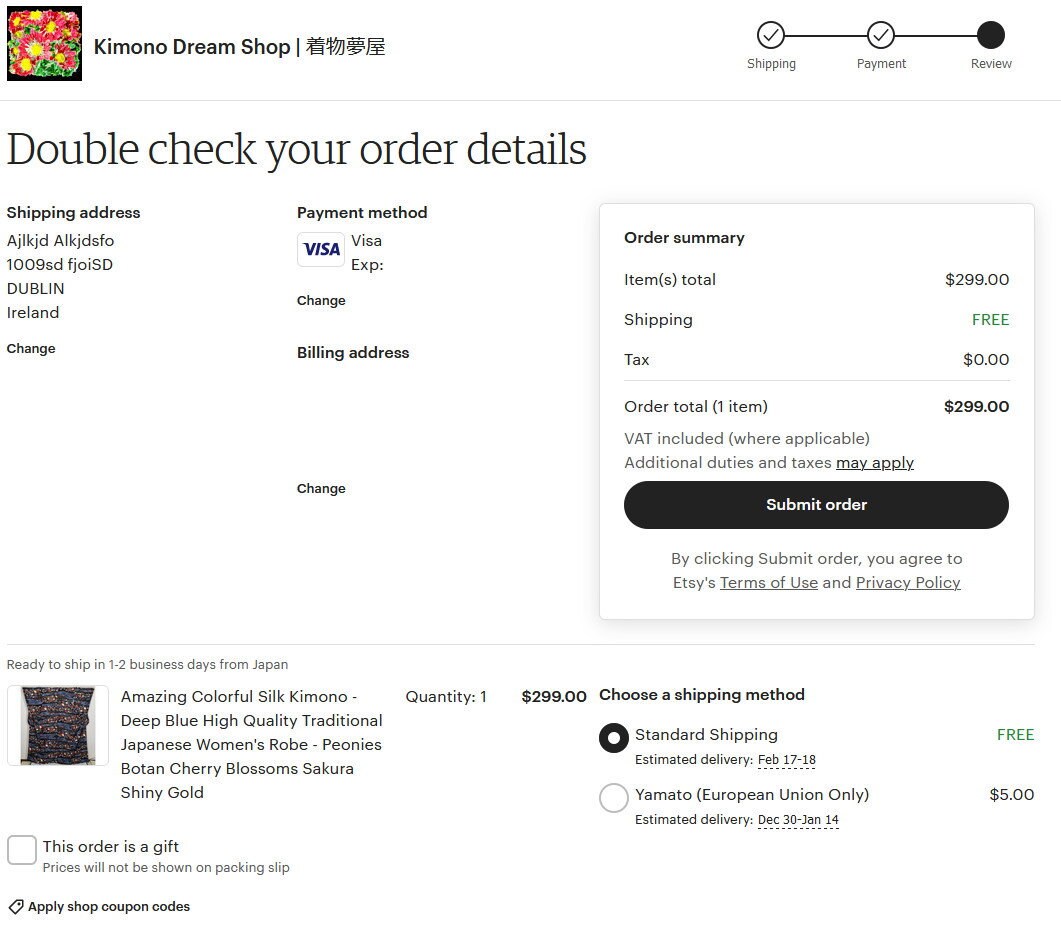 Here's a closer look:

2. Click on the "Apply shop coupon codes" text.

3. Insert the coupon code and press the Apply button.

4. Verify that the coupon was added to your order.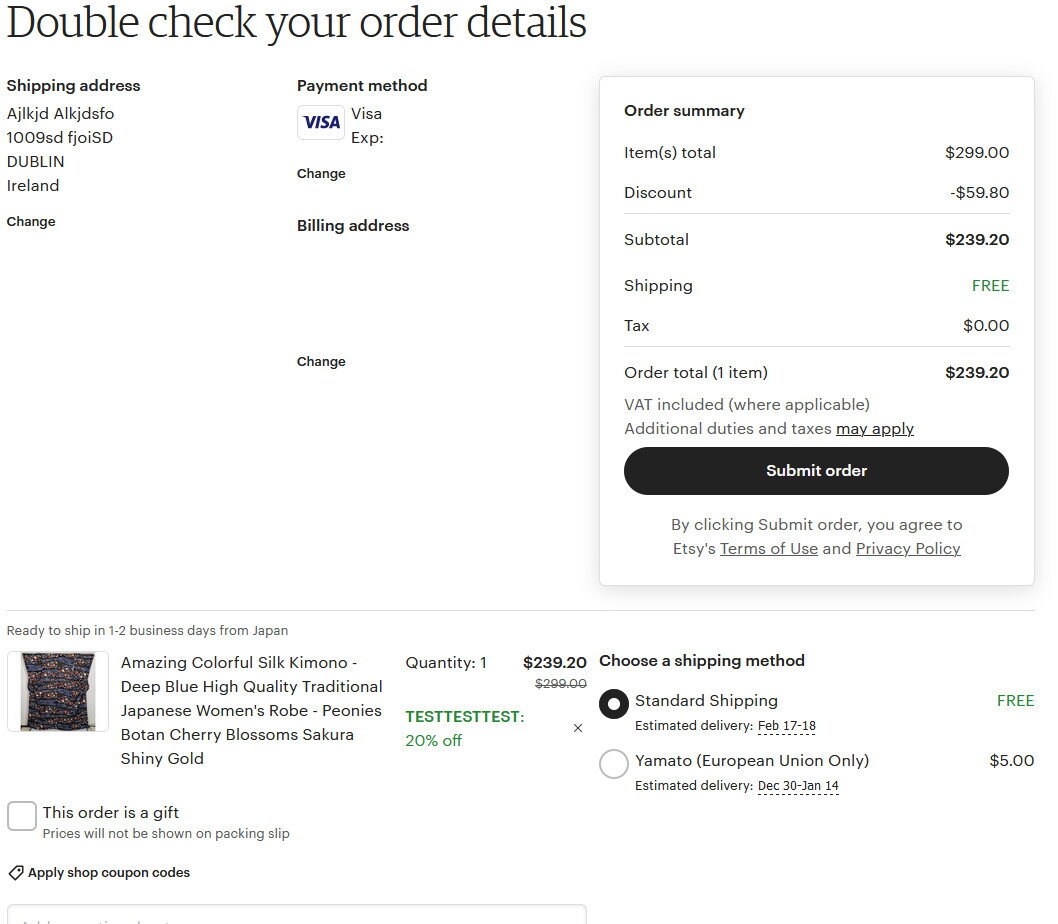 You can now see that the coupon was applied and you can place the order.
If you have two coupons that you would like to use on the same order (a 2% previous order coupon and a $XX over $XX coupon, for example), please contact us. If we can combine them, we'll send you a new coupon to use.
If you will be making a bank transfer, we will  give you an updated price after applying the coupon.
If you would like to contact us, please use this form:
https://kimono-yumeya.com/contact-us
**Updated April 20th, 2021**